Help Ukraine Heal from the Trauma of War
Free Bible-based resources from American Bible Society's Trauma Healing Institute
The Russian invasion of Ukraine has caused death, displacement, loss, and grief for millions. Your heart is probably burning with the question on the lips of so many: What can I do to help?
The Trauma Healing Institute at American Bible Society has free tools you can use.
In times of crisis like this, hurting people need gentle reminders on how best to cope in the midst of their suffering. While the wounds of war are so fresh, it would be premature to conduct counseling sessions or healing groups. Instead, we encourage you to consider using portions of our free Bible-based trauma healing resources below.
Find out how you can pray and give to provide much-needed Scripture resources for those affected by this conflict.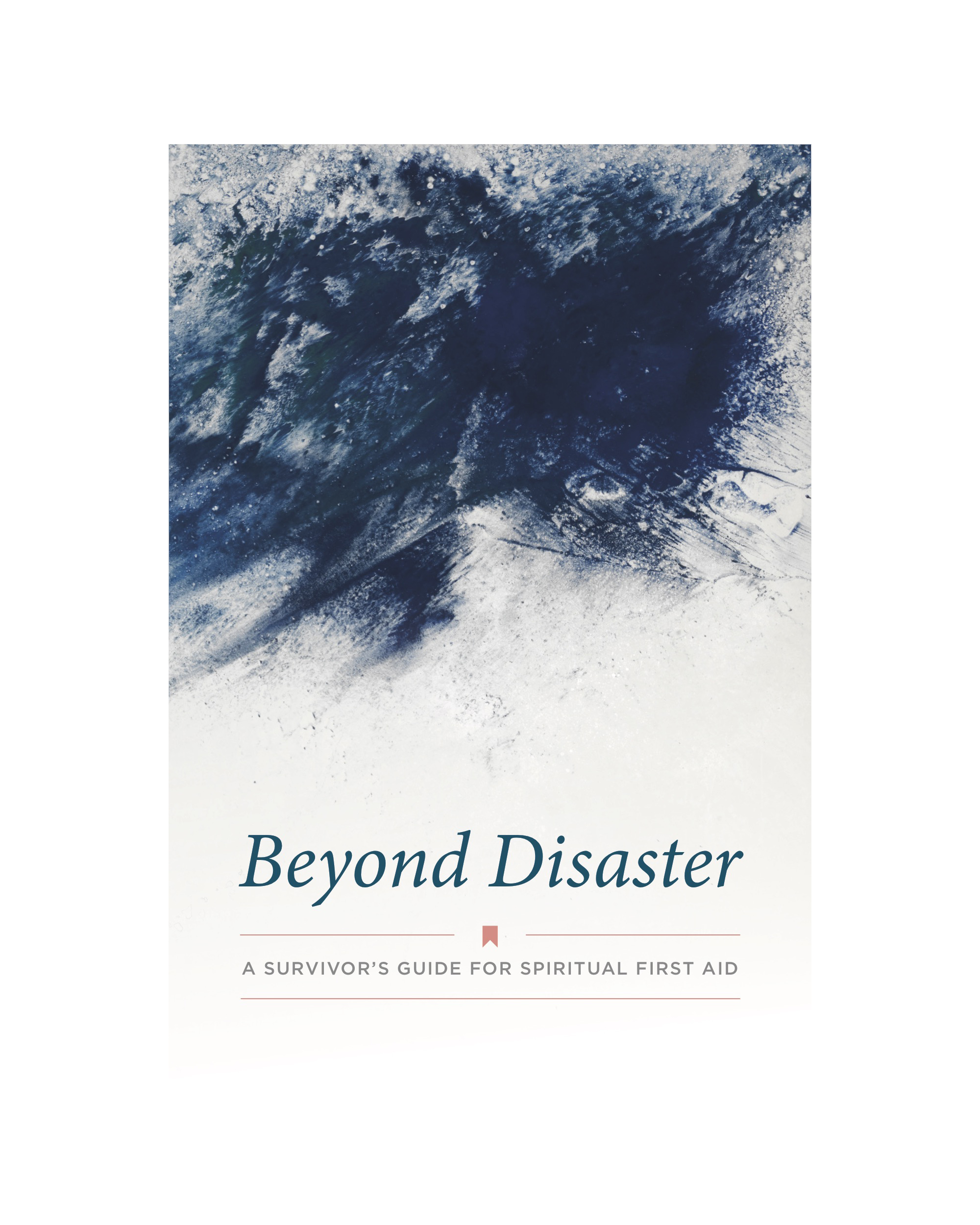 Free Healing Resources
Beyond Disaster Booklet
This booklet offers practical ways that disaster survivors can care for themselves and their loved ones. It helps with emotional and spiritual recovery from trauma. Available in English, Ukrainian, and Russian.
Beyond Disaster with Small Groups
This resource provides basic instructions for using the Beyond Disaster booklet in a participatory small group setting. Download Beyond Disaster with Small Groups in English.
Beyond Disaster Toolkit
The Beyond Disaster Toolkit Cover Letter provides a helpful overview of the Beyond Disaster suite of materials and how to use them. Available in Ukrainian and Russian.
Beyond Disaster Postcard
The "Beyond Disaster" postcard offers basic support for survivors immediately after a disaster. Designed for those who may still be in shock, the card includes a calming image, a verse from Isaiah 43, a list of typical physical and emotional reactions to trauma, and short-term coping strategies. Available in Ukrainian and English.
Training Disaster Responders in Spiritual First Aid
This is a 12-part video series for first responders and others who provide care to survivors. It will equip you to serve people in crisis using the booklet Beyond Disaster. Watch Training Disaster Responders in Spiritual First Aid in English.
God Is With Me
This Bible-based resource helps parents and children cope in times of uncertainty, especially after a disaster. It is informed by best practices in mental health and is designed for families with children ages 8-12. It can also be adapted for other ages. Download God is With Me in English.
UNSTUCK
This book helps teens cope during times of uncertainty, especially after a disaster. It is written for teens to go through on their own and at their own pace. Teens can also work through this journal with experienced youth ministry workers in small groups over four weeks. Download UNSTUCK in English.
Frequently Asked Questions
I am a certified Trauma Healing facilitator. Can I lead Healing Groups with Ukrainian refugees?
While Trauma Healing will be a much-needed response in the year to come for refugees, given the dynamic of ongoing trauma at the moment, we do not recommend doing Healing Groups with current Ukrainian refugees as it would likely be overwhelming.
How can I help?
We are recommending that those wanting to help share the free Bible-based resources above with the friends, churches, and ministries in their network.
I am a certified Trauma Healing facilitator. Can you connect me with local churches or Trauma Healing facilitators who I can contact personally with offers to help?
Due to security reasons and the overwhelming number of messages our global partners are receiving, we will not be sharing the contact information for churches or facilitators located in war and crises regions.
How can I stay up to date with the latest Trauma Healing resources and available translations to help respond to the Ukrainian invasion?
We will post new translations as soon as they are available. Visit our website at BeyondDisaster.Bible.
Can I donate to support American Bible Society's Ukraine crisis response?
Yes! Your money will go towards providing Scripture resources and aid for displaced Ukrainians. Thank you for giving generously in this time of great need. You can make a donation here.